Black-eyed Peas Hummus (or dip)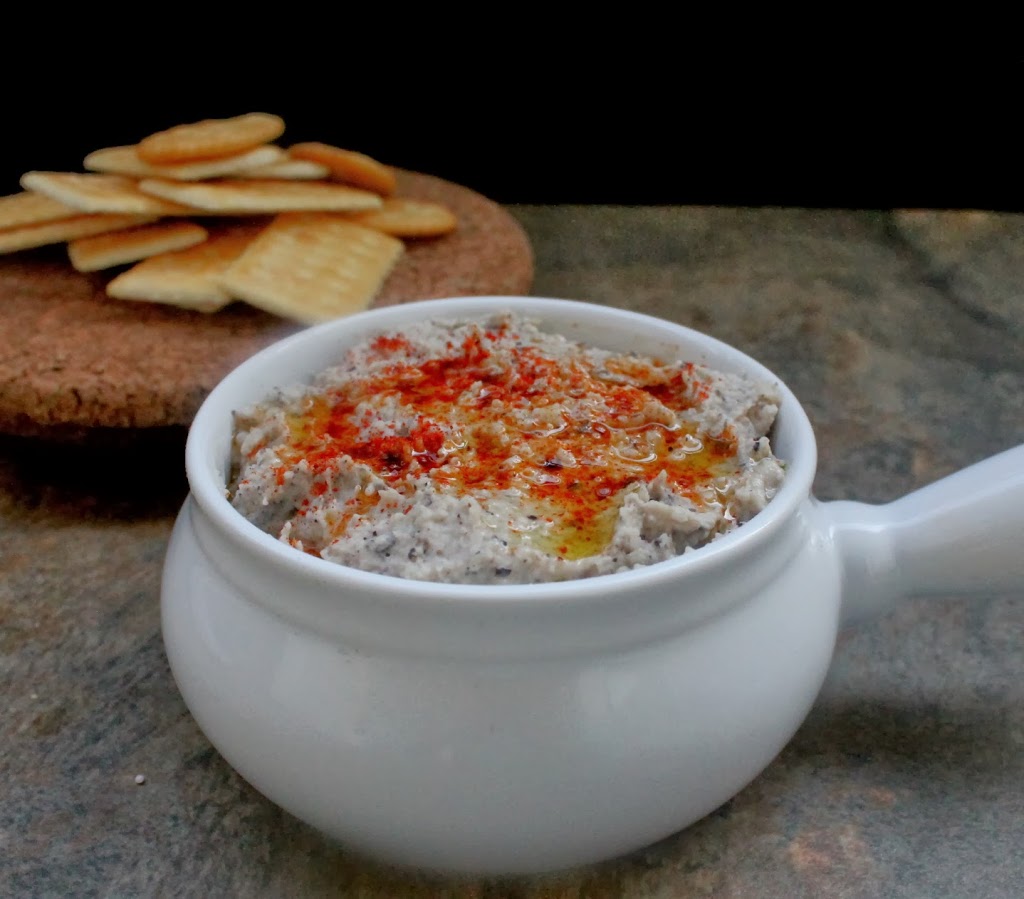 I still can't decide if I should call this bowl of deliciousness hummus or a dip..it has a flavor of hummus but the texture is more like a dip. Chickpeas are swapped with black-eyed peas in this hummus, after all its New Year's..I recently learned that black-eyed peas are believed to bring good luck and prosperity if eaten on New Year's day.
This year is already off to a great start - my friend's sister got engaged (so happy for her)...talking about my NYE it was pretty low key; it involved humble udon noodle soup and I swapped my sparkly dress with a snuggie and watched the ball drop on TV. 
All right friends, I am off to enjoy my day with this bowl of black-eyed peas hummus with stacks of buttery crackers. Hope this year will bring all of us plenty of good luck and immense joy. Cheers to 2013 and may 2014 be even better! 
Black-eyed Peas Hummus makes about 2 cups
1 cup dry black-eyed peas (2 cups after cooked) 2 cups water (reserve water after cooking black-eyed peas) 1/4 cup tahini 3 garlic cloves, minced juice from 1 lemon  2 tablespoon olive oil salt, pepper (to taste) smoked paprika, for sprinkling at the end
Directions -Rinse and soak black-eyed peas overnight. -In a pot, heat water and black-eyed peas over high heat until it boils. Lower the heat to medium and continue cooking for 10-15 minutes until black-eyed peas softens. -Drain and reserve the water. -In a processor, puree black-eyed peas until its crumbly. Add water as needed (it may vary depending upon your processor, I used about 3/4 cup).  - Add tahini, garlic clove into the puree until it becomes a smooth mixture. -Stir lemon juice, 1 tablespoon olive oil, salt and pepper. - Taste and adjust as necessary. -Drizzle a tablespoon olive oil and smoked paprika before serving.
They are great with crackers, by a spoonful, or spread them over a piece of bread with toppings of your choice. Some of my favorites are sliced cucumbers, chopped tomatoes+ basil with a drizzle of balsamic and chopped nuts.  
I posted a cauliflower hummus recipe last year on New Year's day too..co-incidence or just a hummus lover?   
"Year's end is neither an end nor a beginning but a going on, with all the wisdom that experience can instill in us. Cheers to a new year and another chance for us to get it right." — Oprah Winfrey