One Waffle Maker Many Possibilities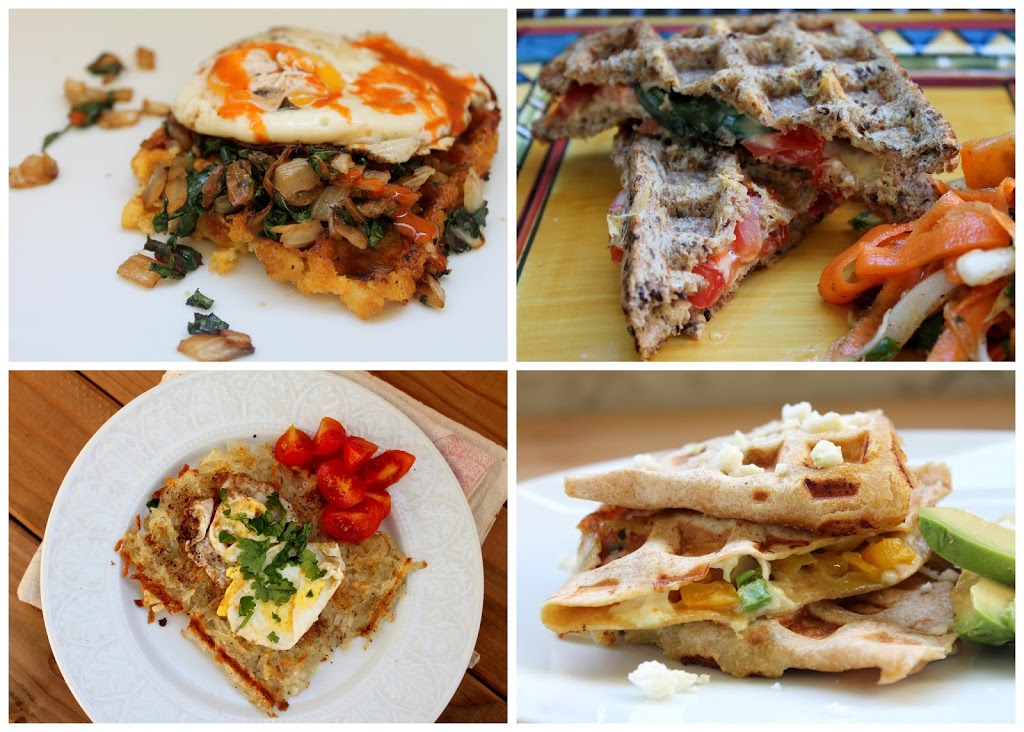 I bought this waffle maker about a year ago but it mostly sits collecting dust and takes large space on my cabinet unless I make waffles on the weekends....If this sounds like a familiar situation -maybe it's time we dust it off and use it more often besides just waffles.
...and even if you don't have a waffle maker yet, continue reading because you might get convinced to get one. I came across this video "alternative uses for the waffle iron" and I was beyond thrilled to see different possibilities with it..

Starting with quesadillas - I was so happy with it, I shared it on my instagram too.
Spray the iron, put your favorite toppings & cheese on a whole wheat tortilla, fold it and let it cook for 3-4 minutes on medium heat.
crispy on the outside, cheesy and soft on the inside
Next let's talk some crispy Hash Browns shall we? For two, I used a large potato (peeled and grated), squeezed as much liquid as possible for a crisp texture and sprinkled generous amount of salt and pepper.
We have a crispy hash topped it with quail eggs - perfect brunch!
Note: I tried with sweet potatoes too and it was a disaster. Similar experience with Peanut Butter Sandwich. It was very dry, maybe adding a banana or nutella would help.

Grilled Cheese sandwich is a different story though - each time I tried it was very delightful.
I tried making polenta waffles - not a huge success. It took like 12-15 minutes to the somewhat crispy texture. Not sure if the type of polenta used makes a difference, I used the ones in tube. It tasted good but I think prefer polenta and shrimp.

I hear there are many possibilities with desserts too that I have yet to explore.
Hope the long weekend is going great.


Have you guys tried making anything else of the waffle maker besides the obvious?
Disclosure: The link to Amazon is an affiliate link.